Virtual Reality (VR) and Augmented Reality (AR)
Top Story
FREE WEBINAR JUNE 7: Extending Reality to Tomorrow's Trucks - Volvo's Collaborative Workspaces
Join Volvo Group, ESI Group and NVIDIA to learn how extended reality can improve product development.
Technology provides an easy way to bring non-engineers into design conversations.
Resources
Special Technology Focus: Designing with Augmented/Virtual Reality
Read about the latest developments in AR/VR-related design techniques and technologies.
Featured Companies
Nextech AR Launches AI-Powered SaaS Software Platform
September 23, 2022
Toggle3D is a standalone web application enabling product designers and 3D artists to create, customize and publish 3D models and experiences, according to Nextech AR.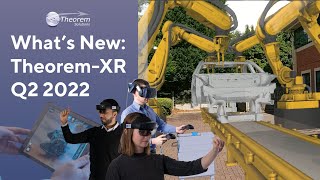 Augmented, Mixed or Virtual Reality
August 24, 2022
The adoption of extended reality (XR) technology in engineering and manufacturing is accelerating at a rapid pace. But what is XR and what are its benefits? Theorem Solutions explains.
TeamViewer and Siemens Offer Augmented and Mixed Reality solutions
July 28, 2022
This collaboration allows Siemens' global customers to improve their product development process based on immersive experiences, the company reports.
AR, MR or VR: Which Technology is Right for your Engineering Use Case?
July 26, 2022
Augmented, Mixed or Virtual Reality? This is a key question. You will need to understand the features and benefits of each technology type before looking to build and implement your XR strategy.
Bricsys Teams Up With VREX to Accelerate Virtual Reality Workflow
July 12, 2022
Companies on a mission to boost to VR workflow.
Varjo's Urho Konttori on Streaming VR
May 12, 2022
Varjo founder and CEO Urho Konttori explains the implications of streaming VR content delivered from the cloud
Cisco Elevates Design Collaboration with Webex Hologram Technology
April 4, 2022
Technology provides an easy way to bring non-engineers into design conversations.
Survey Shows How Manufacturers Plan to Leverage Metaverse
April 1, 2022
Majority of companies interested in learning how 'digital twins' can benefit their operations, survey finds.
A Tale of Two Laptops: HP ZBook Fury 15 G8 mobile workstation
March 31, 2022
DE looks at two configurations of HP's top-of-the-line 15-in. mobile workstation.
Autodesk Buys The Wild XR Platform
March 28, 2022
The Wild enables architecture, engineering and construction (AEC) professionals to present, collaborate and review projects together in immersive and interactive experiences.
Audi Dips Into Automotive VR
March 22, 2022
Beginning in the summer of 2022, Audi aims to become one of the first manufacturers to convert the automobile into an experience platform for virtual reality, company says.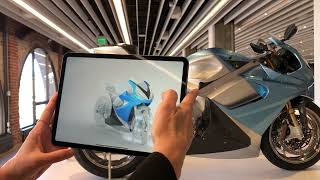 San Francisco-based Autodesk Gallery reopens
March 9, 2022
The newly reopenned San Francisco-based Autodesk Gallery exhibits highlight AR/VR apps for real-time CFD, generative design projects.
CareAR Acquires MagicLens
January 25, 2022
MagicLens, a 3D visualization and augmented reality platform, is bought by CareAR, a Xerox company.
3D Model Demand From Manufacturers Showcases CAD To Poly 3D/AR Technology
January 10, 2022
Signs multiple deals for its CAD-poly solutions
The Future of Design
December 31, 2021
DE readers provide a glimpse of their technology usage in our annual survey.
Latest News
3D Electronics: The Next Frontier for Electromechanical Design 
Advances in 3D printing are changing they way electronics are designed and built.
Editor's Pick: Copper-nickel alloy for corrosive environments
CuNi30 enables additive manufacturing of traditionally cast parts.
Workflow Drives Workstation Selection
The decision to buy a tower or mobile workstation depends on engineering needs.
SPEC Forms International Standards Group
SPEC ISG is focused on shaping international benchmarking standards for government regulations and compliance programs related to energy use and...
All posts